MISSION
Society for the Prevention of Teen Suicide is dedicated to increasing awareness, saving lives and reducing the stigma of suicide through specialized mental health training programs and resources that empower students, parents, schools, and communities with the skills needed to help youth build lives of resiliency.
History
The Society for the Prevention of Teen Suicide was founded in 2005 by two friends who lost teenaged children to suicide. After their losses, the men were shocked to learn that suicide was the third leading cause of death for America's youth at that time and were determined to do whatever they could to protect other families from the devastation of suicide.   Suicide is currently the second leading cause of death for youth age 10 – 24. Several of their close friends and golf buddies including Todd Cohen, Jerry Grasso, Tom Lanning, and Bob Agel helped them form the organization and joined the Board of Directors.  They recruited Maureen Underwood, a Clinical Social Worker and nationally recognized expert in youth suicide prevention, and Jeannine Grasso, Principal of Roselle Park Middle School in Roselle Park, New Jersey, to their board.  The combination of business savviness and knowledge of evidence-based mental health practices enables SPTS to work quickly, efficiently, and decisively to develop and implement youth suicide prevention programs at both the state and national levels.
After learning there was no requirement for teachers in their home state of New Jersey to receive formal training in suicide prevention, the board made it their mission to have legislation passed in New Jersey requiring all educators to complete at least two hours of instruction in suicide prevention as part of their professional development requirement. The successful passage of this legislation in 2006 made New Jersey the first state in the country to require such training.
In addition to seeing the legislation passed, Maureen helped to develop the actual training program. Making Educators Partners in Youth Suicide Prevention is a user-friendly, free online course that has been approved as best practices by the Suicide Prevention Resource Center and has received praise from the nearly 550,000 educators throughout the United States who have completed the course. SPTS has developed and presented in person presentations to over 30,000 additional educators across the country. Annually it is estimated that SPTS serves 375,000 individuals. Assuming that most of these educators has direct contact with at least 25 students, over 14.5 million students may have been impacted by the positive lessons these educators have received about identifying and reaching out to students at potential suicide risk.
The core values that define SPTS and its founding board are: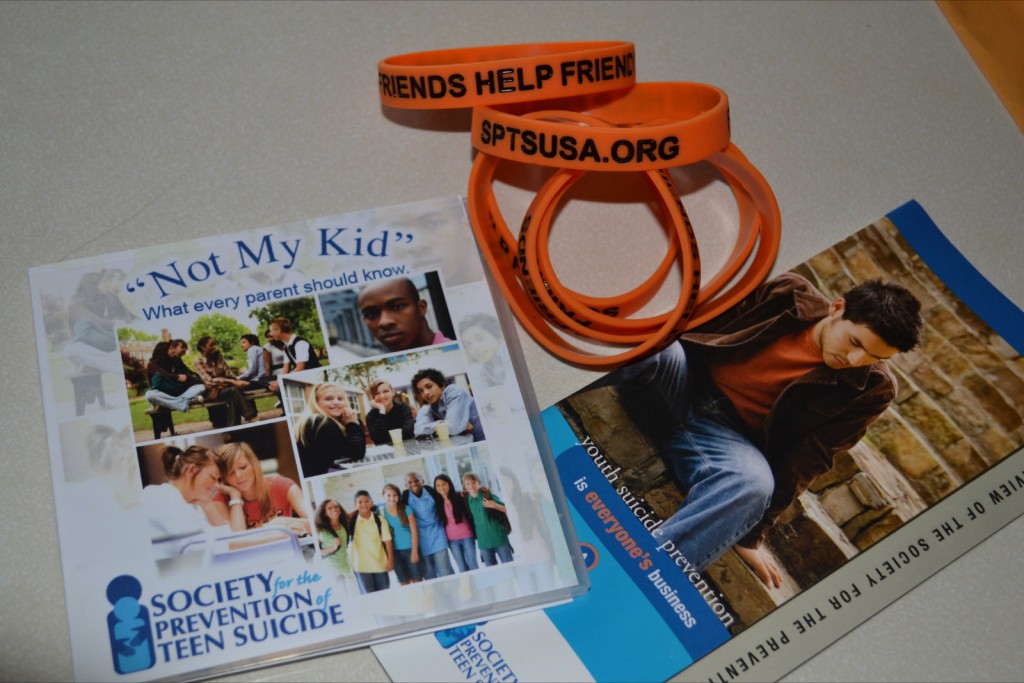 Passionate commitment to the value of life
Belief in the effectiveness of evidence -based suicide prevention strategies
Dedication to removing public stigma about suicide
Conviction that accurate information and education about suicide can save lives
Learn about how you can get involved and how you can help.