Concert for a Cause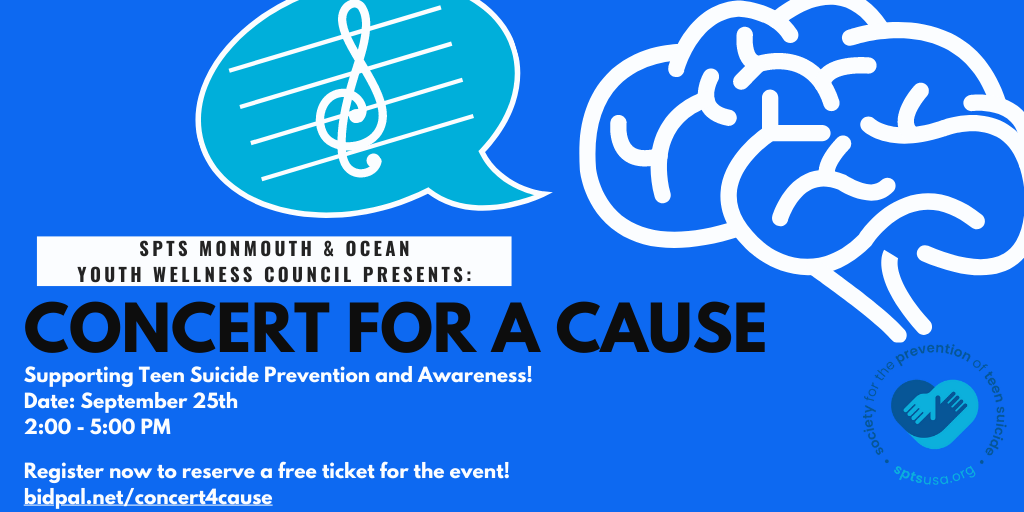 Supporting Teen Suicide Prevention and Awareness
Hosted by the Atlantic Highlands Recreation Committee in conjunction with the SPTS Monmouth & Ocean Youth Wellness Council and School of Rock
Concert for a Cause is a free Drive-In concert an exciting musical event created for kids, by kids and is helping to support teen suicide prevention and awareness! Hosted by the SPTS Monmouth & Ocean Youth Wellness Councils, the goal of Concert for a Cause is to bring the joy of music and fun to Atlantic Highlands and it's surrounding communities while promoting important information and education to help save young lives.
---
If you are a member of a High School rock band, and your band is interested in playing this event on September 25th, please fill out the application below!
---

The SPTS Monmouth and Ocean Youth Wellness Council program is made available by grant funding provided by the Monmouth County Department of Human Services and the Division of Mental Health Addiction Services to the Mental Health Association of Monmouth County in support of collaborative suicide prevention programs with the Society for the Prevention of Teen Suicide and the YMCA of Greater Monmouth.