Upcoming SPTS Events!
Save the Dates
SPTS Annual Golf & Tennis Classic
June 19, 2023
Eagle Oaks Golf and Country Club – 20 Shore Oaks Drive, Farmingdale NJ
Join us for:
Morning and Afternoon Golf
Morning and Afternoon Round Robin Tennis Tournaments
BBQ Lunch
Dinner Reception
Chance, Silent, and Live Auctions
Sponsorship Opportunities Still Available: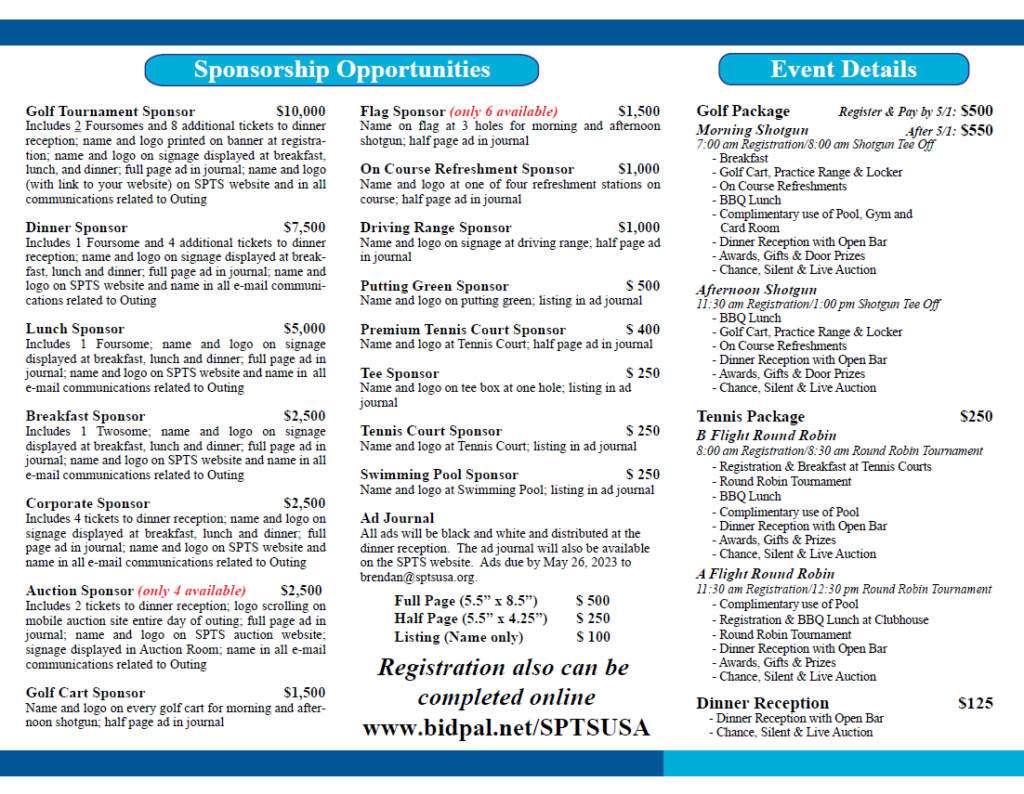 ---
Raising Resilient Teens Virtual Parent Presentation
Open to scheduling!
This presentation will help you safely address topics such as mental illness, suicide and substance abuse with your child while dispelling common myths on mental health and suicide, addressing the importance of talking to your child about identifying "Trusted Adults" in their life and will provide information on warning signs and local resources. If you would like to schedule a Raising Resilient Teens Panel Presentation for your community, please email [email protected].