Adolescent & Youth Clinical Training for Suicide Prevention;
Screening & Management in Outpatient Settings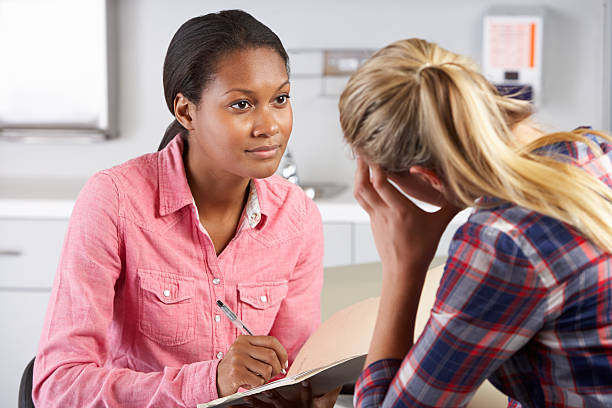 ACTS: Screening & Management in Outpatient Settings is an in-person training to increase the confidence and competence in the evaluation and management of youth and adolescent suicide risk for mental health professionals. If you would like to apply to participate in the training, please complete the application form below. Participants must have experience working with youth in mental health crisis under the age of 18. Participants must register by two weeks prior to desired training date to secure a spot in the training.
When and where is the training?
There are multiple ACTS training sessions available throughout 2023. All of these sessions will be conducted in-person at the specified locations below.
---
North Jersey ACTS Training Dates:
December 14th, 2023 | Tri County CMO
3040 Route 22 West, Branchburg, NJ 0876
January 30th, 2024 | Youth Consultation Service (YCS)
60 Evergreen Place, 10th Floor, East Orange, NJ 07018
---
Central Jersey ACTS Training Dates:
December 19th, 2023 | MonmouthCares
185 NJ-36 Suite B1, West Long Branch, NJ 07764
---
South Jersey ACTS Training Dates:
January 18th, 2024 | Triad 1828 (Center for Family Guidance, PC)
2 Cooper St, Camden, NJ 08102
February 28th, 2024 | Camden County Partnership for Children
221 Laurel Rd #300, Voorhees Township, NJ 08043
---
Will CEUs be available for this training?
Six (6) social work continuing education hours (CEs) are provided by the Monmouth University School of Social Work in accordance with New Jersey Administrative Code 13:44G and are recognized by the New Jersey Board of Social Work Examiners.
What are the training objectives?
• Identify the 5 clinical competencies for assessing and managing suicide risk in youth
• Name at least 3 theoretical approaches to understanding suicide
• Name the 5 characteristics of suicide
• Identity a therapeutic intervention for each characteristic
• Name 3 reasons for using self-report assessment tools
• Describe the 3 levels of risk in the clinical screening pathway for risk
• Identify appropriate therapeutic intervention for each risk level
• Identify the components of a safety plan
• Identify at least 3 ways parents/guardians can support youth
• Complete a best practice case documentation
---
The Society for the Prevention of Teen Suicide is providing Adolescent Clinical Training for Suicide Prevention (ACTS) through an appropriation of federal American Rescue Plan funds in partnership with NJ Department of Children and Families.