Adolescent & Youth Clinical Training for Suicide Prevention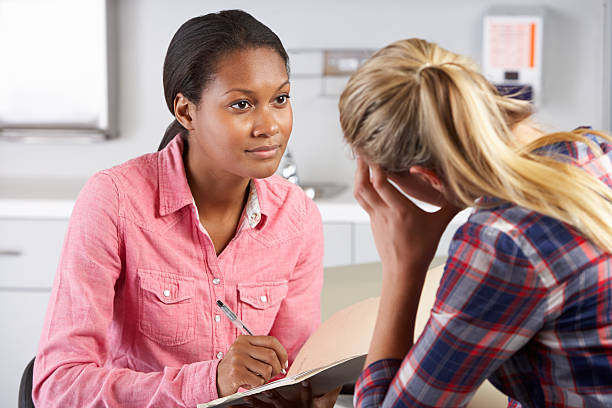 What is the ACTS training?
ACTS is a virtual training to increase the confidence and competence in the evaluation and management of youth and adolescent suicide risk. The ACTS training consists of two separate sessions, one for Private Practitioners and Clinicians, and one for Emergency Department Staff. The training is free, but pre-application is required and the number of spots are limited. See below for links and steps on how to register. Training will be provided by nationally renowned suicide expert and SPTS Clinical Consultant, Maureen Underwood MSW, LCSW.
Click below for more information on a specific session or to register for a session.
How do I register for the ACTS training?
Register for the training using the links above.

There are two separate registration links, one for Private Practioners and Clinicians, and one for Emergency Department Staff. Please ensure that you are registering for the correct session for your role.

You will receive a confirmation that your registration has been received.

You will receive a confirmation that your application has been received and is in review.

Your registration will be reviewed and upon approval of your application you will be notified of your acceptance.

We will make a determination and if we have an available spot for you, you will receive approval confirmation.

Further instructions and a link will be sent to you prior to the date of the virtual training.
What else should I know about the ACTS training?
The ACTS training is the result of a collaborative effort between Atlantic Behavioral Health and the Society for the Prevention of Teen Suicide, funded through the Provident Bank Foundation 2021 Signature Grant. The grant was provided to increase participants knowledge to recognize, assess and manage suicide risk in adolescents as well as increase confidence and willingness to treat adolescents at-risk for suicide. This training is the first step in accomplishing this goal.
The ACTS training is for employees of Atlantic Health Systems or providers in the Atlantic Health Systems footprint. This training is the pilot program which is being evaluated for efficacy. As such, attendance at this training is cost free, but does come with a number of obligations:
You agree to complete the pre-test and post-test before and after training completion
You agree to be contacted for a 3 & 6 month follow-up
You agree to attend the entire training to receive full CEU credits
As a reminder, anything you share with us is confidential and will NOT be shared with anyone outside of the research team. Please be as open and honest as possible.
For information about continuing education credits or any other questions please contact Marney Rohda through email at [email protected].
---