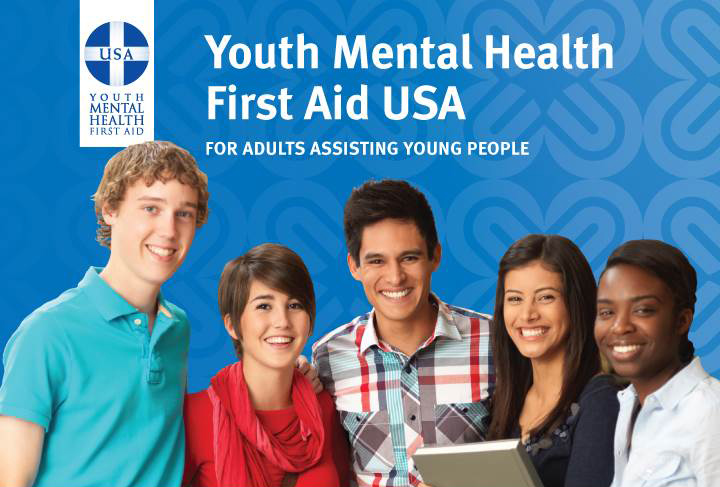 Youth Mental Health First Aid Training
Wednesday, January 31, 2018
8:00 am – 5:00 pm
110 Schank Road, Freehold, NJ 07728
What is Youth Mental Health First Aid Training?
Youth Mental Health First Aid is designed to teach parents, family members, caregivers, teachers, school staff, peers, neighbors, health and human services workers, and other caring citizens how to help an adolescent (age 12-18) who is experiencing a mental health or addictions challenge or is in crisis. Youth Mental Health First Aid is primarily designed for adults who regularly interact with young people. The course introduces common mental health challenges for youth, reviews typical adolescent development, and teaches a 5-step action plan for how to help young people in both crisis and non-crisis situations. Topics covered include anxiety, depression, substance use, disorders in which psychosis may occur, disruptive behavior disorders (including AD/HD), and eating disorders.
Who will present this course?
Rev. Joe Gratzel, has been the Pastor of the First Baptist Church of Manasquan since 1996.  Pastor Joe is actively involved in community mental health, substance abuse education and prevention, and disaster response and recovery.  He is the co-author of the program, "Moving from Crisis to Competent Community," based on his and his colleagues' experiences responding a teen suicide contagion. Pastor Joe is a certified Mental Health First Aid Trainer and Youth Mental Health First Aid Trainer and has completed many additional suicide prevention trainings.
 $20 non-refundable registration fee. Continental Breakfast and Lunch Included.
Registration Required in Advance. Limited to 25 participants.
This training is made available thanks to grant funding provided to SPTS by the Investors Bank Foundation.
Please contact Colleen if you would like to register via phone and send a check for payment,
or with any additional questions (732) 410-7900 or

[email protected]