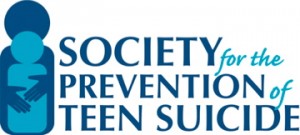 The 10th Annual Charles Lafitte Charity Golf Classic will be held on June 25, 2013 at Due Process Stable, with the proceeds to benefit the Society for the Prevention of Teen Suicide.  For more information on the outing please visit www.charleslafitte.org.
The Charles Lafitte Foundation (CLF) supports innovative and effective ways of helping people help themselves and others around them to achieve healthy, satisfying and enriched lives.  The Foundation supports organizations working in four main areas: education, children's advocacy, medical research and the arts. They underwrite programs that can become self-sustaining with long-term commitment and measurable impact. For the past ten years, the foundation has used its annual golf outing as a platform to demonstrate how individuals can work (or play) together and inspires each other to achieve common goals. Since the first Charity Classic in 2003, more than $3.5 million has been raised; each year the proceeds benefit a single non-profit organization.  Funds raised through the outing are matched dollar for dollar by the Foundation; in the last four years donations have ranged between $400,000 and $530,000.
The Society for the Prevention of Teen Suicide, Inc (SPTS) was founded in 2005 by New Jersey dads, Scott Fritz and Don Quigley, who had both lost teenage children to suicide. Its mission is to reduce the number of youth suicides and attempted suicides by encouraging overall public awareness through the development of educational training programs to develop competent communities. SPTS provides suicide prevention training and consultation across the United States.  Scott Fritz, President of SPTS, stated that "The support given to SPTS by the Charles Lafitte Foundation has allowed us to grow and achieve many of our goals. Being named beneficiary for this year's golf outing will take SPTS to another level, allowing us to reach many more people with our best practice and evidence based programming."  Jennifer Vertetis, President of the Charles Lafitte Foundation, stated that, "SPTS is an organization that captured our attention because of their passion. The work that they do fulfills a number of our funding criteria and we are confident that they will utilize these addition funds to continue helping families in NJ and across the country."
SPTS offers a variety of resources on its website, www.sptsusa.org.  The topical materials for school faculty and staff, parents and students can be downloaded and duplicated at no cost.  Also available on the website is a free two hour interactive suicide prevention training program for teachers. Making Educators Partners in Youth Suicide Prevention is a user-friendly, online course listed as Best Practice by the Suicide Prevention Resource Center. Over 40,000 educators in each of the 50 states have completed this course. Seeing the need to address suicide prevention with parents, which is an underserved population, SPTS produced a video, Not My Kid: What Every Parent Should Know about Youth Suicide. This video, also available at no cost on the SPTS website, gives parents tips to recognize the signs that a teen that may be in trouble and then models how to address those issues appropriately.
If you are depressed, or suicidal, call 1-800-273-TALK(8255), there is help out there.