Youth Council Celebrates Kick-Off Year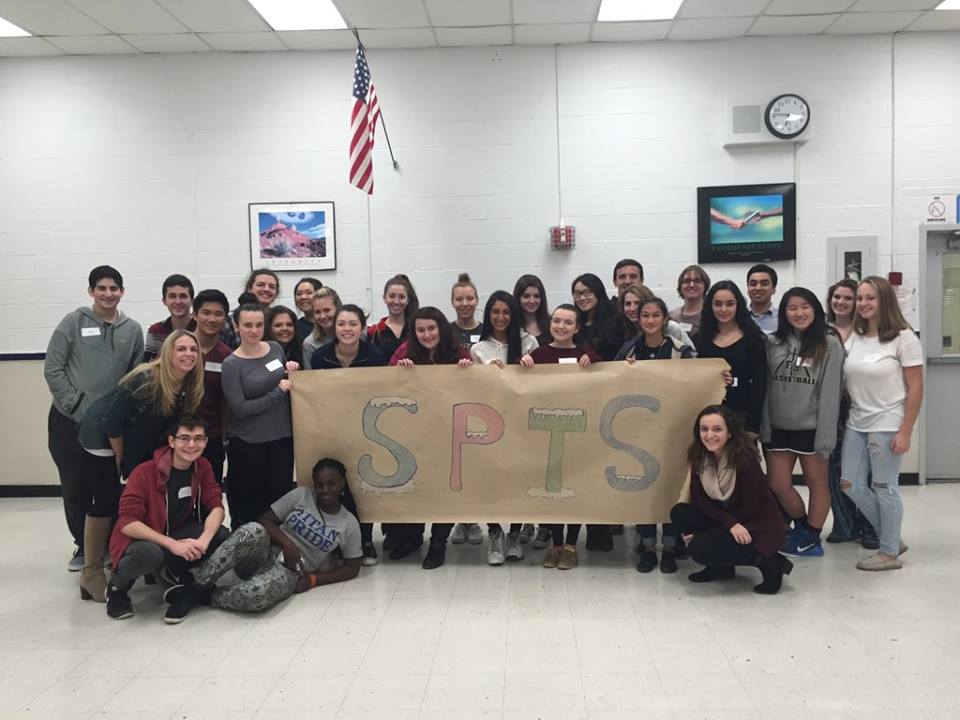 Last night, SPTS closed out 2015 a little early with a celebration for its Youth Council. With over 60 students from Monmouth and Ocean Counties, the council has set some pretty awesome goals for ways in which they want to help spread awareness of youth suicide prevention. We couldn't be more proud to know such a motivated and caring group of young people!
Hot coco and pizza was had by all, and we came together to talk about coping skills, our upcoming Youth Wellness Summit in Neptune, and the success of our recent "You Are Not Alone" campaign.
Students discussed successes in bringing awareness to their local high schools. Mater Dei Prep in New Monmouth, New Jersey recently requested a presentation from SPTS and raised close to $500 to help support the Youth Council. Students from others schools including Rumson Fair Haven, Neptune, and Point Pleasant have also received presentation from the Society for the Prevention of Teen Suicide this Fall.
Some students have also been recognized for their commitment to the organization. This Fall, Youth Council Executive Leader Michael Pepsin was honored by the Middletown Board of Education for his role on the council.
With over 80 students participating in the You Are Not Alone campaign at Biotechnology High School in Freehold, Youth Council member Anna McDonough talked a little bit about her experience. "I was really taken aback by the support my school put forth with such short notice, as I only told them about the campaign two nights before, but I was still able to snap pictures of over 80 students and faculty members! I think campaigns like this are important because they help establish a community both online and in real life in which people are reminded that no matter what they're going through, they aren't alone."
Moving forward, SPTS Youth Council students discussed fundraisers, public awareness, and other ideas that they had to help let their peers know they aren't alone.
Planning for the 2016 Youth Wellness Summit at Neptune High School will begin in January 2016. The Executive Committee is excited to help plan the day, where students from all high schools in Monmouth County will be invited to attend the event at no cost.